Submitted on 12/04/2022
ARARAT is at the top of the food chain!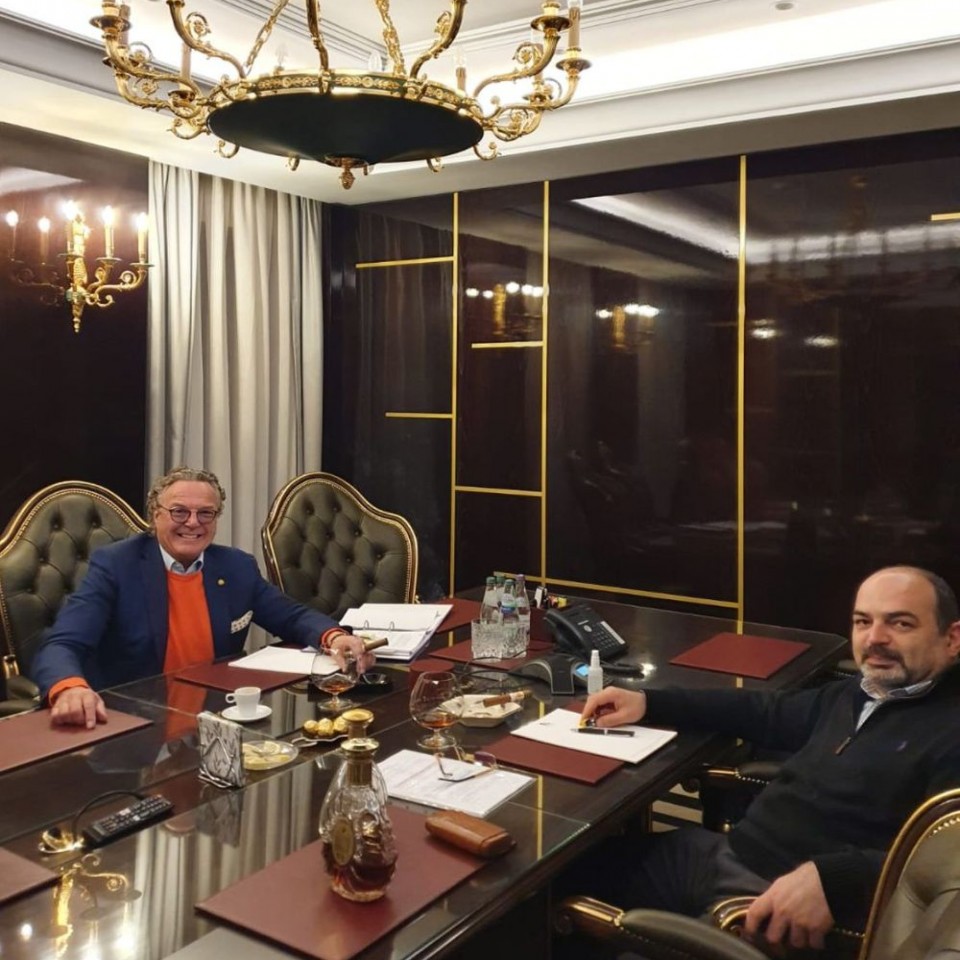 CDA Group announces the successful completion of negotiations and signing of a contract for setting up and operating of the entire restaurant complex in Ararat Grand Residences with one of the most creative and respected chefs in Europe, an icon of Saint Moritz in Switzerland, Reto Mathis.
Reto, being a great friend to Cyprus and Limassol, has already a successful experience in our country. He implemented his pilot project in the culinary arts in Cyprus at Parklane Hotel - Mathis by the Sea, and now Reto has decided to shift to Ararat.
The large-scale project includes a casual dining restaurant directly on Piazza in front of Ararat with a continuation in the building itself, with two enclosed private courtyards.
The west wing is interconnected with the caviar bar, VIP-bar and wine boutique, as well as the cigar lounge, whereas the east courtyard - with the beauty salon and indoor pool area, which together with the Spa (Levels 13 and 14) form Wellness&Health at Ararat Grand Residences.
On the fifth floor there will be a Viennese cafe, and on the 9th floor the fine dining restaurant will offer the views of the sea and St Raphael marina.
The guests will be offered a large parking space with valet service. Restaurants will be served by a separate high-speed elevator.
The concept of the restaurant complex by Mathis in Ararat is completely unique for Cyprus, and there is no doubt that Reto will create a true paradise for gourmets and lovers of gastronomic leisure and tourism in Ararat Grand Residences!
Follow the news.
Contact Us
How Can We Help?
Your message has been submitted successfully.