Submitted on 04/08/2020
Cabinet approves EuroGate, Dubai Ports bids for Limassol port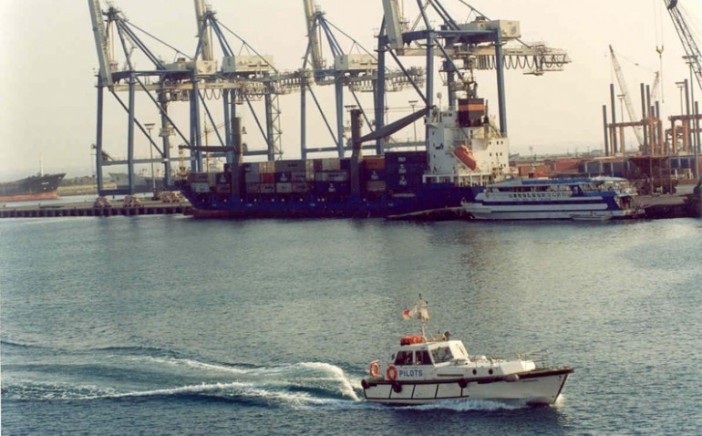 Transport minister Marios Demetriades said on Thursday that two joint ventures led by Germany's logistics company EuroGate and Dubai Ports World Ltd have won the competition for the privatisation of the Limassol port's operations.
"The joint venture comprising EuroGate, which has the majority holding, Interorient, and East Med, will take over the container terminal," Demetriades told reporters following a cabinet meeting. "The joint venture consisting of Ports World Ltd which has the majority, and GAP Vassilopoulos will be in charge of maritime services and the general cargo terminal".
Demetriades, who declined to disclose details of the financial aspect of the successful bids at this stage, said that "the government is happy" with both the procedure and its outcome as it will allow three operators to implement "a specific plan to develop commercial activities at Cyprus's most important port. It is an important government reform which is completed within the deadline set when the procedure was launched two years ago".
He said conclusion of the procedure also required ratification by parliament. "The government is very happy with the financial part of the deal which surpasses what we expected," he said.
In September, the minister said in an interview that the privatisation of the Limassol port would contribute a comparably small portion of the expected revenue from the government's entire privatisation programme, which initially aimed at generating a total of €1.4bn.
In response to a question, Demetriades said consultations continued with hydrocarbon companies involved in exploration and development in Cyprus's exclusive economic zone, aiming at a new arrangement which may include the port of Limassol following the decision of the Larnaca municipal council to evict them from the town's port.
"The companies need a permanent base so that they can carry out their operations," he said. "We definitely cannot move them from one port to the other and then again to another port for a limited time period".
On February 15, a week after the Larnaca council's decision, Demetriades together with his colleague Energy Minister Yiorgos Lakkotrypis agreed with representatives of the hydrocarbon companies to set up a committee tasked with preparing within ten days recommendations for a move to the port of Limassol.
Contact Us
How Can We Help?
Your message has been submitted successfully.