Submitted on 04/08/2020
New IMF tranche takes Cyprus bailout to one billion euros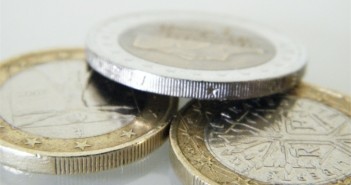 New IMF tranche takes Cyprus bailout to one billion euros
NICOSIA - The International Monetary Fund on Wednesday approved the disbursement of 126.3 million euros ($137.4 million) to Cyprus after the eurozone member passed its ninth and penultimate review of its bailout programme.
"Completion of the review would make about 126.3 million euros available to disbursement, which brings total disbursements under the programme to about one billion euros," said the IMF.
"One more review remains to be completed," it said in a statement.
Cyprus' economic programme is also backed by the European Stability Mechanism, to the tune of nine billion euros.
"Macroeconomic achievements under the Fund-supported programme have been favourable," said IMF deputy managing director Mitsuhiro Furusawa.
"Economic and fiscal outcomes are better than expected, non-performing loans have stabilised, and bank liquidity has continued to improve," he added.
The IMF also wants to see growth-enhancing reforms accelerated such as moving ahead with a "comprehensive privatisation programme and concrete actions to improve the business environment, while abstaining from relying on tax incentives".
Cyprus has suffered from more than three years of economic slowdown with the government having imposed tax hikes and salary cuts in exchange for a European Union-IMF bailout.
In return for 10 billion euros ($13 billion at the time), Cyprus agreed in March 2013 to wind down its second-largest bank, Laiki, and impose losses on depositors in under-capitalised top lender Bank of Cyprus.
Cyprus' Finance Minister Harris Georgiades told a European parliament committee on Monday that his country would exit the bailout programme in the spring as scheduled.
"We have come a long way, we have a second chance and we are determined to make the best of it," Georgiades said.
According to a forecast from the University of Cyprus, the eurozone member's economy will grow 2.7 percent in 2016 compared the 1.5 percent projected for last year.
cc/dv
BANK OF CYPRUS
Contact Us
How Can We Help?
Your message has been submitted successfully.